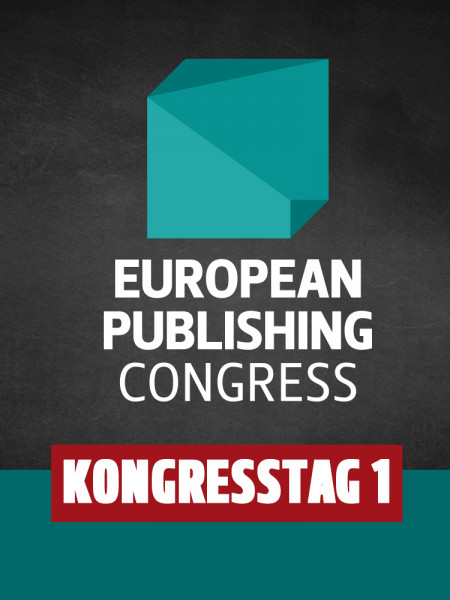 European Publishing Congress
European Publishing Congress Ticket Day 1
05. Oktober 2020
Vienna
Kongress-Ticket exkl. Winners Dinner u. Get-together
The European Publishing Congress takes place from April 26 to 28, 2020 at Schönbrunn Palace. Media managers, editors-in-chief, designers, digital experts and strategists from Europe's media houses come together in Vienna and discuss about the future of the media industry. The European Publishing Awards for Europe's best newspapers, magazines, digital projects and corporate media publications will be presented at the gala evening of the congress.
European Publishing Congress Ticket Day 1
Der European Publishing Congress bringt von 4. bis 6. Oktober 2020 Medienprofis aus ganz Europa in Wien zusammen. Chefredakteure und Medienmanager diskutieren über die Zukunft ihrer Branche. Dazu präsentieren außergewöhnliche Medienmacher ihre Print und Online-Projekte zu Themen aus den Bereichen Content, Strategie und Design. Im Rahmen des Kongresses werden die European Publishing Awards für Europas beste Tageszeitungen, Magazine, Digitalprojekte und Corporate Media vergeben.
Services:
| | |
| --- | --- |
| Medium: | Event |
| Themen: | Journalismus, Kommunikation, Management, PR |
Agenda
26. April 2020
Get-together
05:30 p.m.: Guided tour of Schönbrunn Palace.
Meeting point: Entrance Schönbrunn Palace

06:30 p.m.: Award ceremony Awards of Excellence (Media, Digital and Corporate),
Apothekertrakt (Entrance: Schönbrunner Schloßstraße, 1130 Vienna).
The Awards of Excellence Newspaper will be presented on Tuesday.
27. April 2020
Congress Day 1
Masterclass
09:30 a.m. - 04:30 p.m., Orangerie Schönbrunn Palace (Entrance Apothekertrakt)
European Publishing Awards Winners Night
07:00 p.m. - 12:00 a.m., Orangerie Schönbrunn Palace (Entrance Apothekertrakt)
28. April 2020
Congress Day 2
Masterclass
Award ceremony Awards of Excellence (Newspaper)
09:30 a.m. - 03:00 p.m., Orangerie Schönbrunn Palace (Entrance Apothekertrakt)